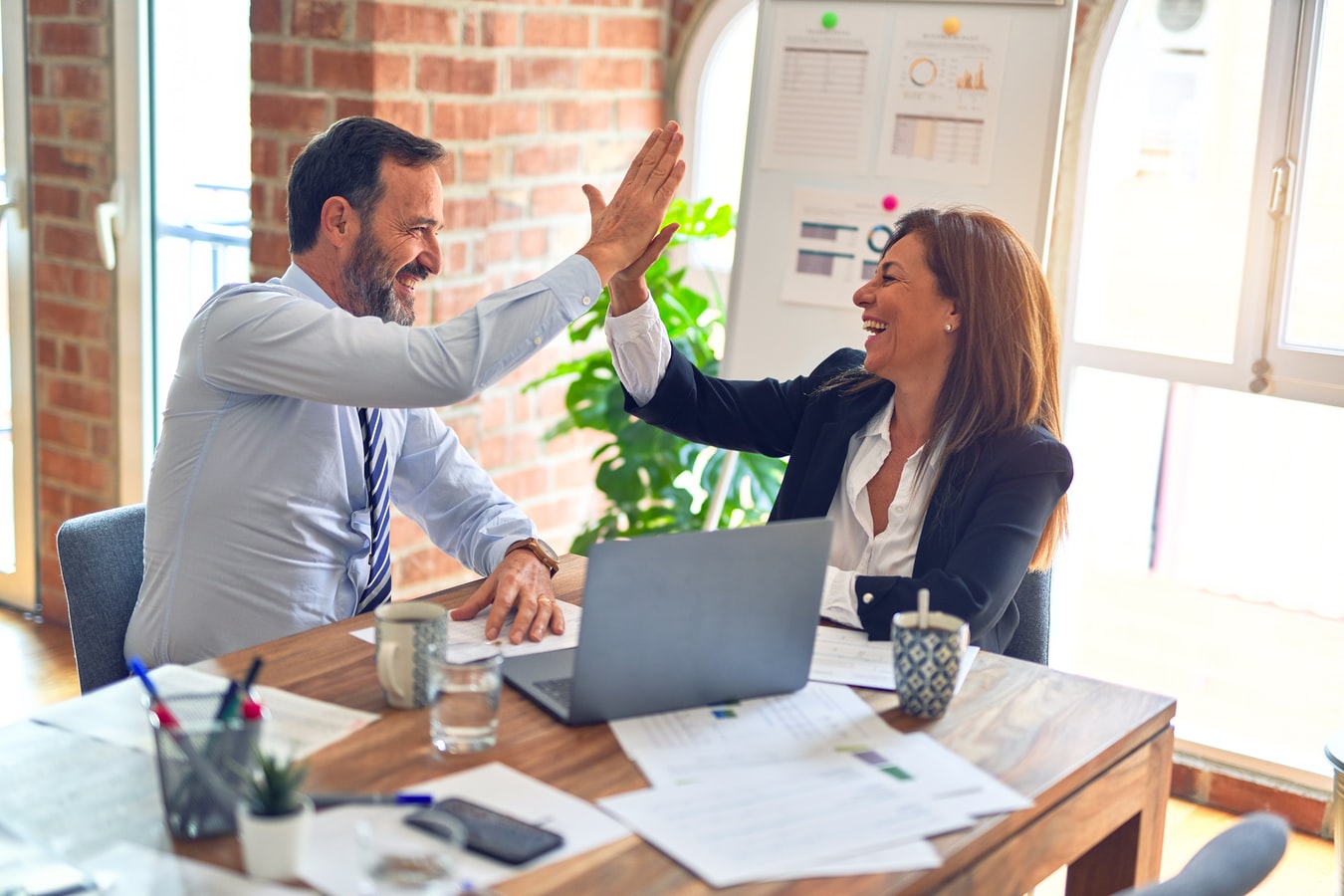 Our work plays a huge role in our overall happiness, so the importance of choosing a role that you enjoy cannot be overstated.
Job satisfaction is critical for our emotional and mental well-being, which in turn means it's good for our physical health because prolonged stress and anxiety can eventually lead to poor health.
Having a job you love also means you are more willing to show up every day with the motivation to progress, increasing your chances of success within your field.
Of course, sometimes it takes a few wrong turns, followed by a couple of right turns to find exactly what you enjoy.
If you haven't found a role that lights you up and fulfills you, don't stress, it's all a part of the journey.
Many people change their careers multiple times before finding something that sticks, and some people never even consider the idea of finding a job that they will enjoy.
So by simply reading this article, you are on the right track to finding fulfilling employment.
So, whether you have found your passion or are still on a journey to discover the perfect role, we have compiled a list of tips and tricks for finding a position you will love.
1.  Take a personality test
Sometimes we all spend so much time in our own heads that it's almost impossible to clearly understand the exact type of person we are.
Whereas a carefully constructed selection of questions can give us a precise explanation of exactly who we are.
Over the years, we may have built a vague understanding of certain personality traits that others have complimented or we have picked up on as being beneficial, but taking a personality test can show us so much more.
Certain personality traits are better suited for different fields, a classic example being those high in empathy are likely to make a good nurse or veterinarian.
By understanding your personality, you will better understand what kind of role might suit you, and remember to keep an open mind even if the results surprise you.
2.  Consider your strengths and skills
Naturally, individuals tend to enjoy roles in which they are proficient rather than roles in which they struggle with.
However, there is a bit of a balancing act here, as you don't want to pick a role that is too easy and doesn't challenge you.
Rather, you want to pick a role that supports your growth while being able to rely on your skills and strengths to continue to develop and thrive within the role.
With that in mind, jot down your strengths on a piece of paper, whether you have excellent communication, top-notch teamwork skills or budding leadership qualities – this will help you to understand what you are bringing to the table for a potential new role.
3.  Research different industries
Once you better understand your personality traits, strengths and skills, it's time to start researching different industries to find potential roles that may fit you.
We recommend scrolling through job board websites and reading job descriptions to understand better what's available on the job market and the expectations for potential employees.
It's also a great idea to reach out to people already working in the industry and ask them questions about their day-to-day life.
If you don't already have an account, signing up for LinkedIn is a great way to reach professionals in different fields.
4.  Tailor your job application
When you find a role that you believe will be a good fit for you and are ready to make your application, remember to tailor your application to each role you apply for.
HR professionals see hundreds of applications and are experts at quickly scanning to see if the applicant will be a good fit for their company.
It can help to get past the resume stage by taking the time to carefully tailor your job application to the role you are applying for.
This might include writing a CV directly to the Human Resources department at the company, tailoring your skillset to match the role and including only relevant job history.
5.  Seek support from a professional Disability Employment Service
If you are living with injury, illness or disability, working with a professional Disability Employment Service can be instrumental in finding a job you love.
DES providers specialise in helping find suitable jobs for people living with a disability by offering personalised support and resources.
This support can include helping to prepare for interviews and helping to write a winning resume.
They can also help to make workplace adjustments once you have secured employment to ensure your comfort in the workplace.
Working with a DES provider can help you not only to find a job that accommodates your needs but also that aligns with your personal passions and interests.
Finding a job you love is crucial for your well-being and happiness.
We hope these five tips have helped you better understand the type of role that will be a good fit for you.
Remember, your skills and talents are valuable, and there is a job out there that will allow you to make a difference.
The job search can be challenging, but with persistence and a proactive approach, you will find a role you love in no time.